Loading Hundred of Comaum page...please wait (this is a large page - use your arrow keys to move about)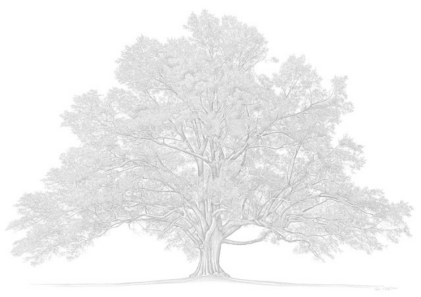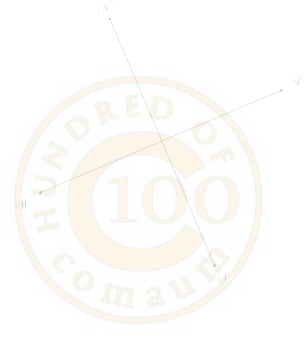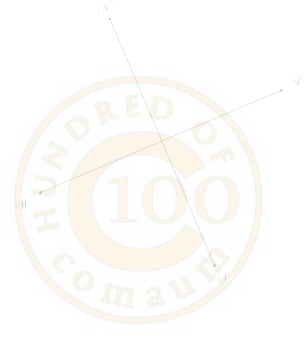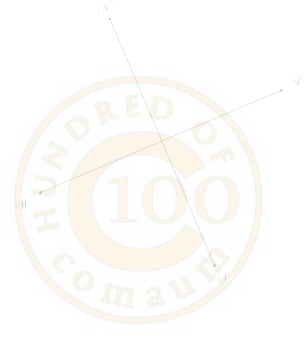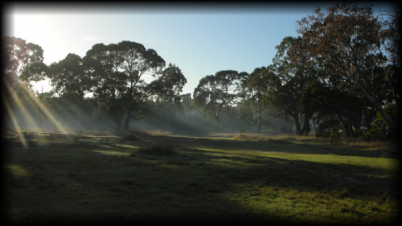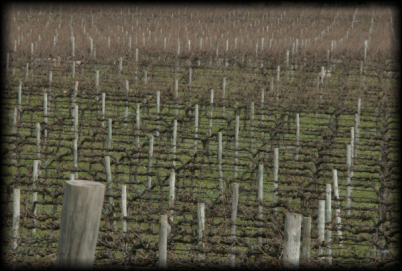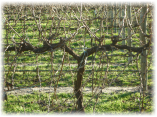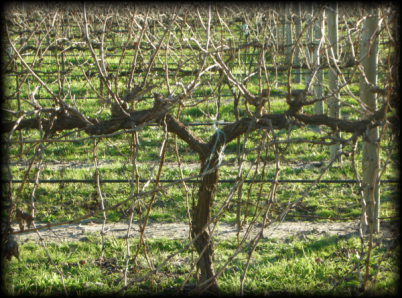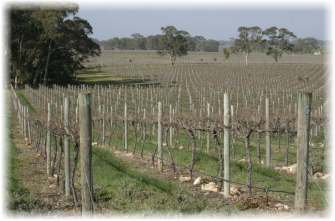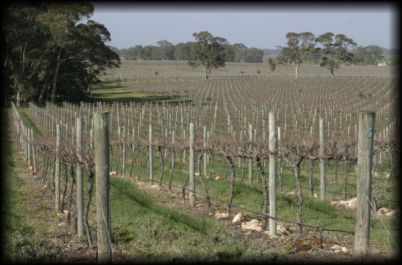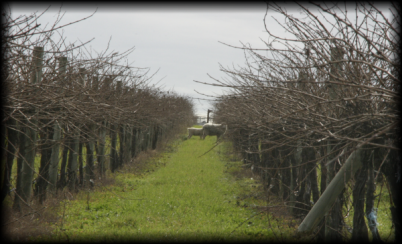 The frosts of the early morning (1) fail to worry us now that our
vines are once again asleep (2,3,5) and we can see the job we
have before us - pruning into shape for next year (4).

(Images clockwise. Copyright 2005-2011 S. Moignard. All rights reserved.)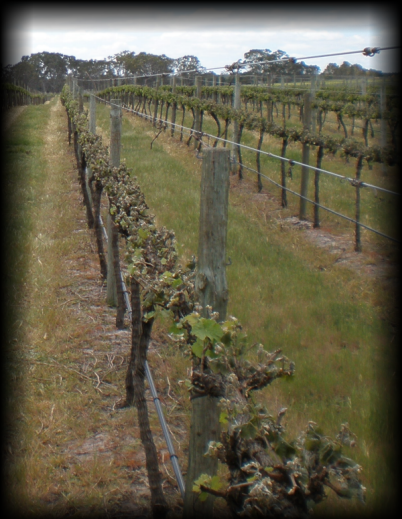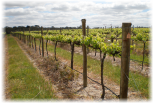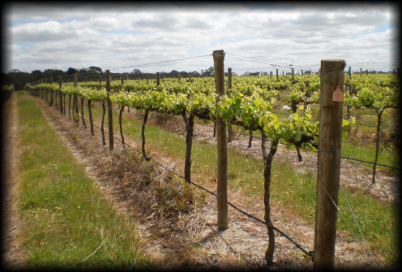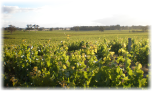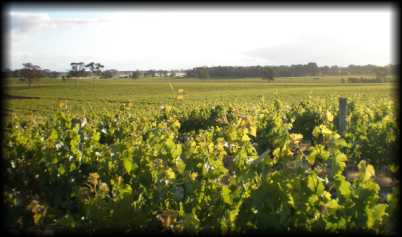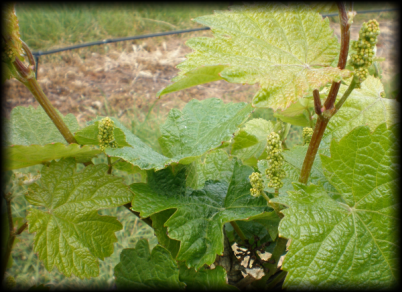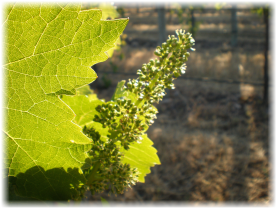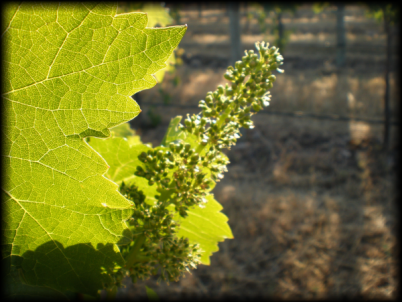 'Close-bosomed friend of the maturing sun...' - Spring sees the once-dormant vines flash sprouting green shoots (1) which rapidly reach for the sky (12) and soon blanket the vineyard in verdant foliage (3). Close attention is paid to the baby flower bunches (4) that will soon be blessed with the fertility of inflorescence (5).

(Images clockwise. Copyright 2005-2011 S. Moignard. All rights reserved.)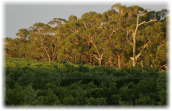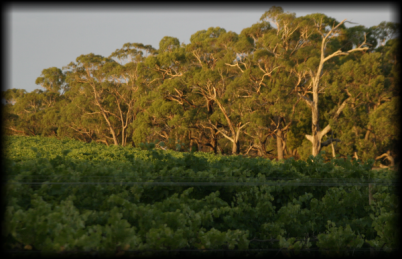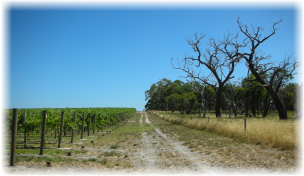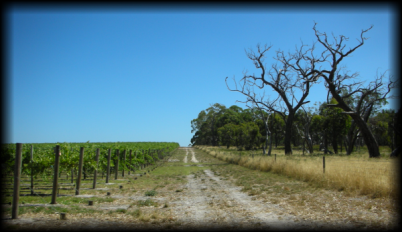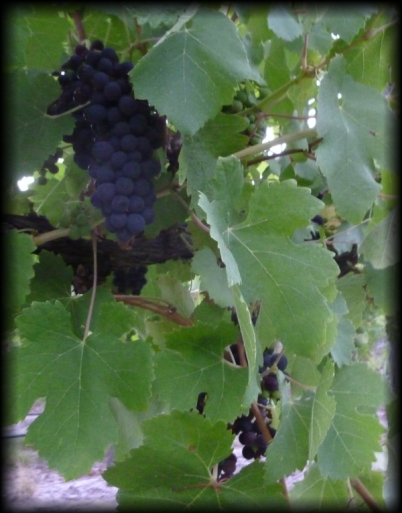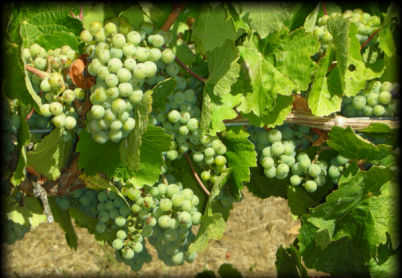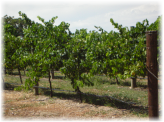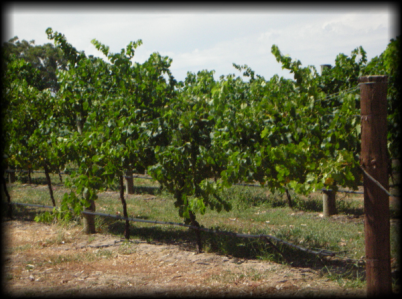 Burning, swaying, swingeing Summer heat dries the ground into dust (2) and the bush vineyard (1) echoes with skunkhour insects - spiders use the long canes to build traps between the rows (5) and the grapes dry and sometimes burn (4), always ripening (5).

(Images clockwise. Copyright 2005-2011 S. Moignard. All rights reserved.)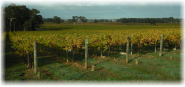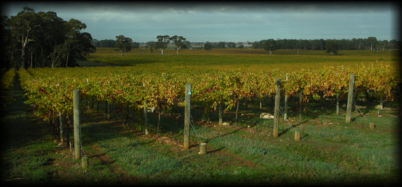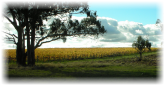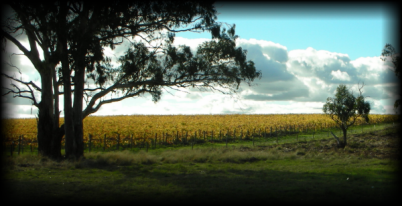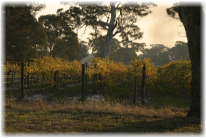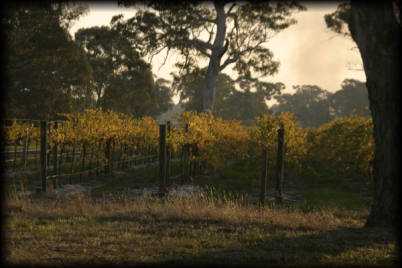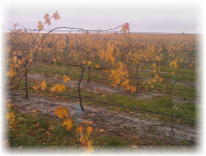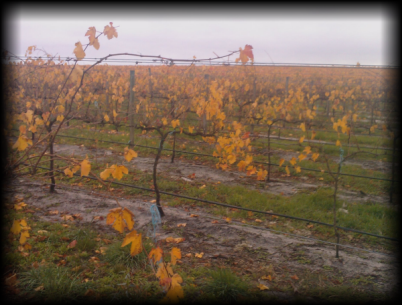 Autumn begins with canes loaded with ripe fruit (1,2) and the magical day of harvest finally arrives - the mechwarriors thrash through the rows shaking even the smallest, tightest bunches into the tractor (3) headed for the winery down the hill, leaving the vines denuded, (4,6) and almost ready for sleep, (5) again...

(Images clockwise. Copyright 2005-2011 S. Moignard. All rights reserved.)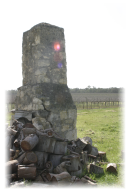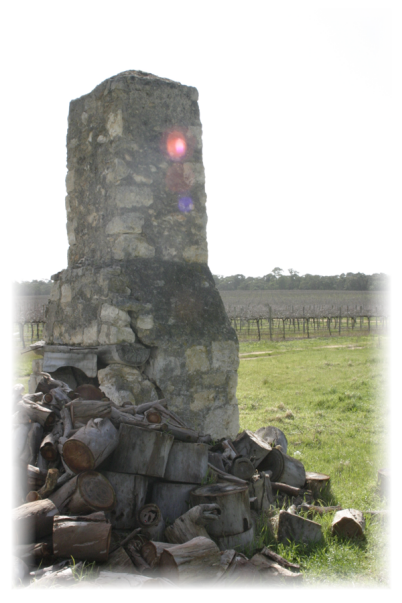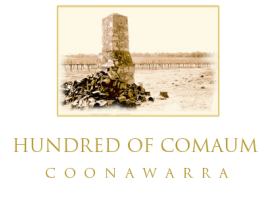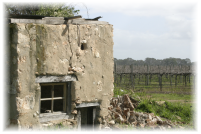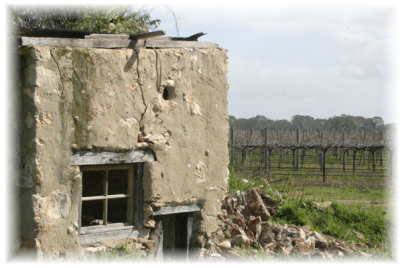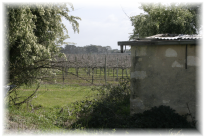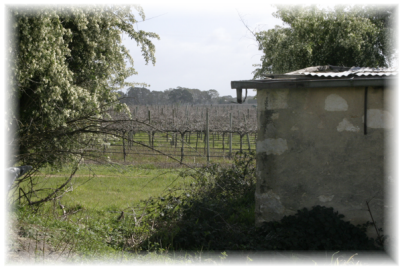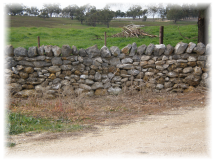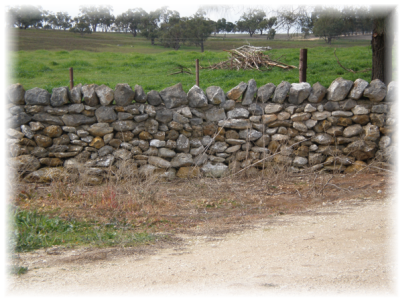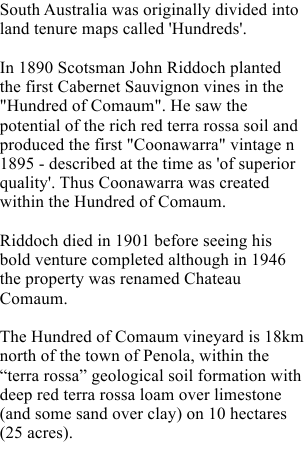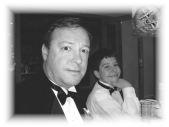 Steve Moignard purchased the Hundred of Comaum in 2007. Read more about Steve Moignard...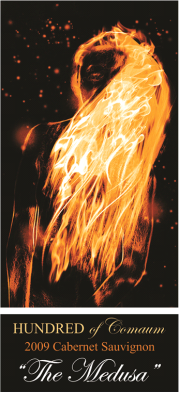 Robert Parker Jnr describes the 2009 Medusa Vintage, Harpers 2011...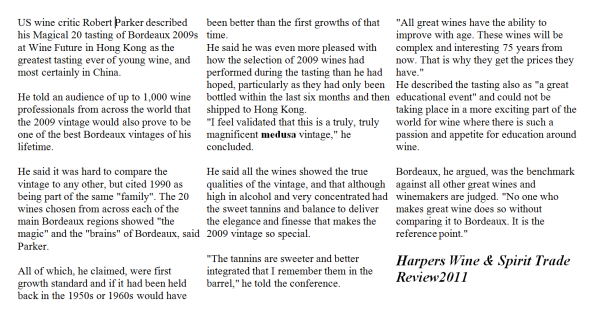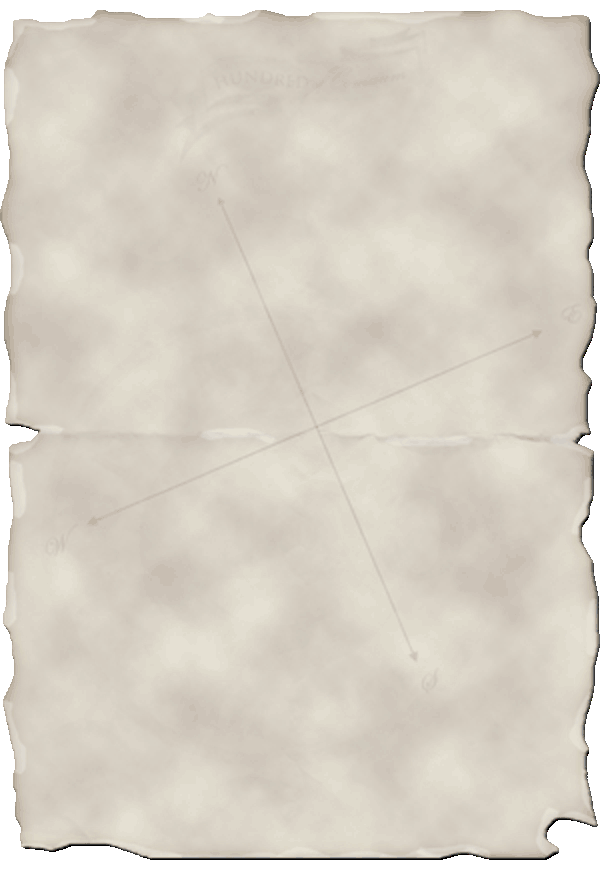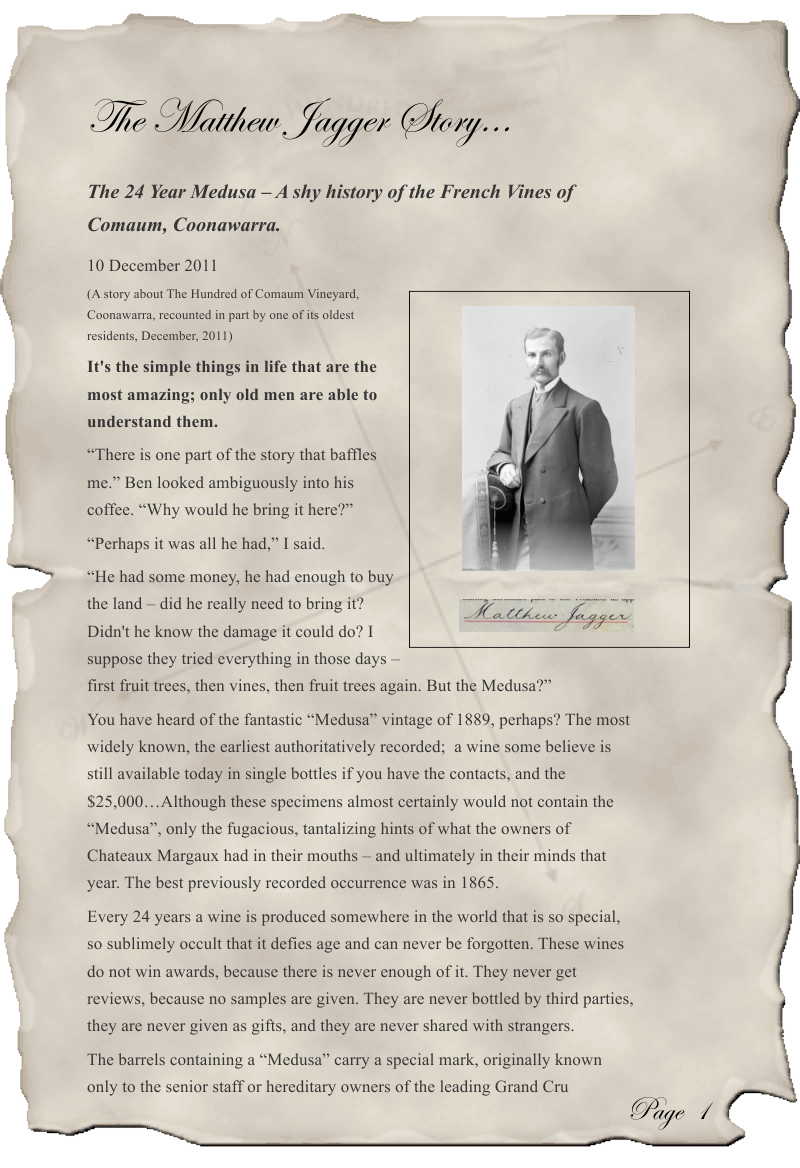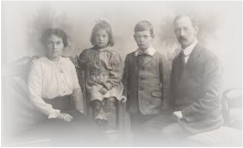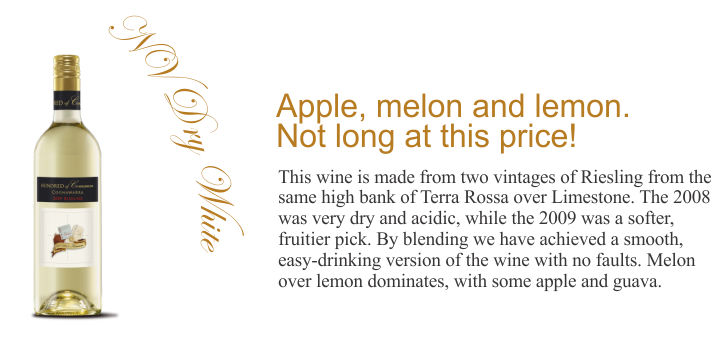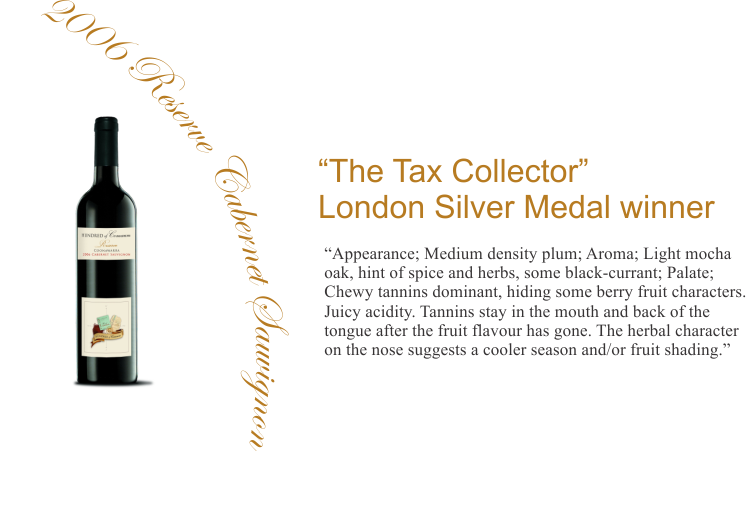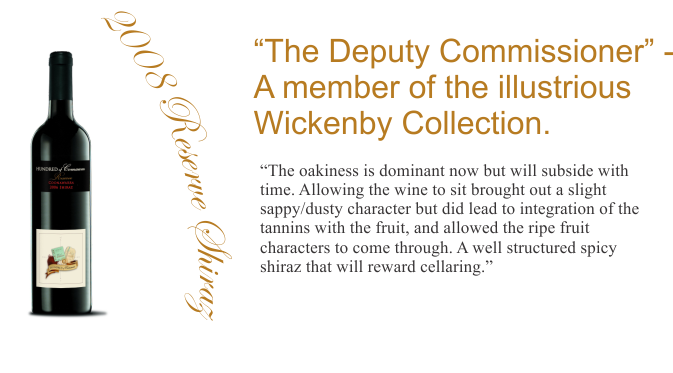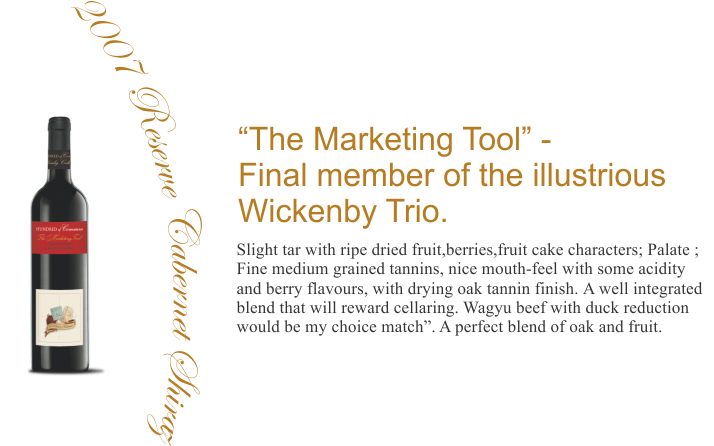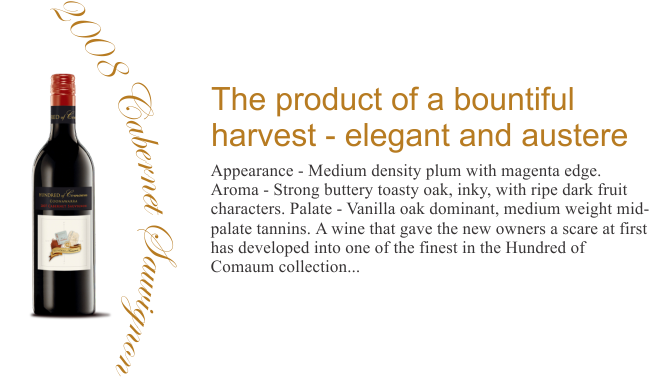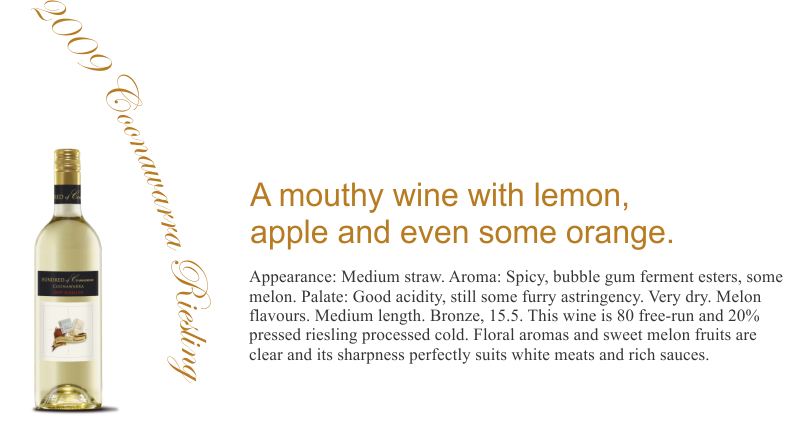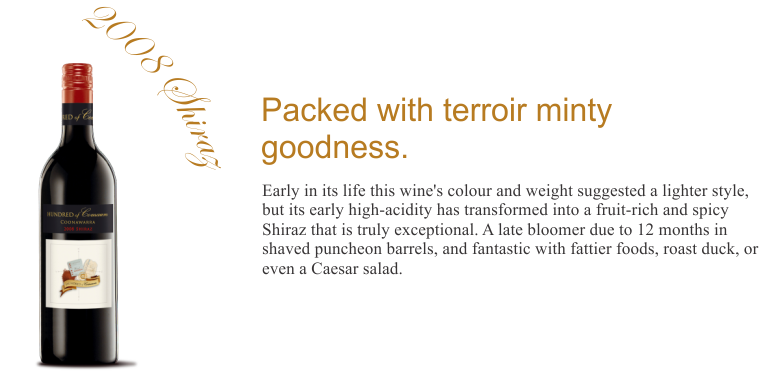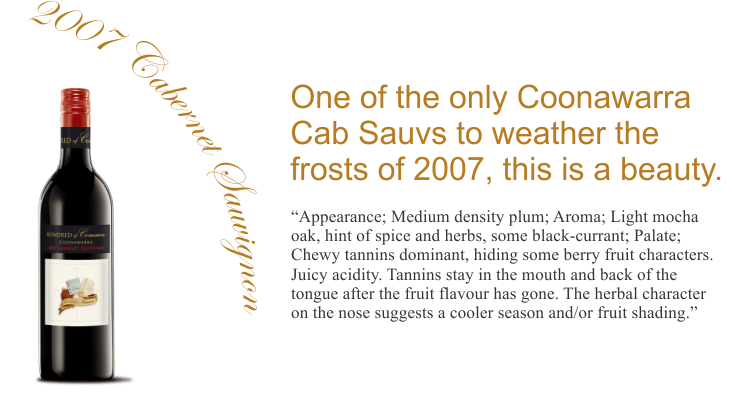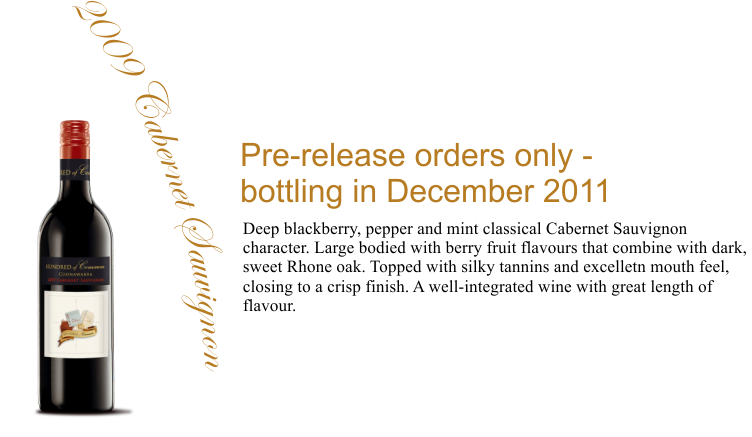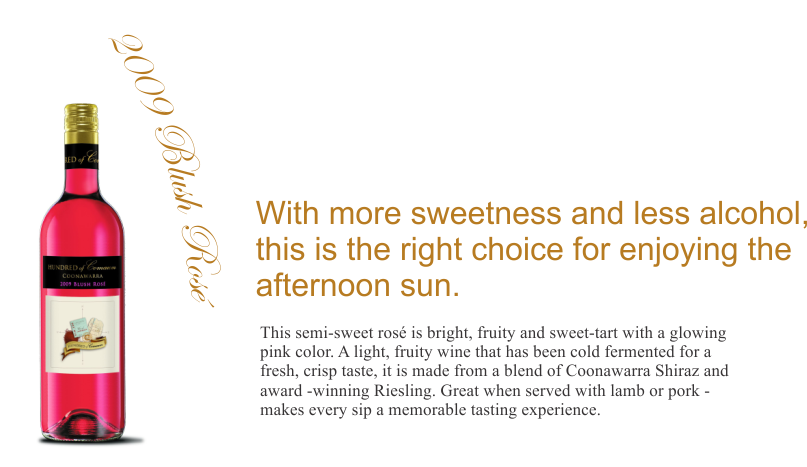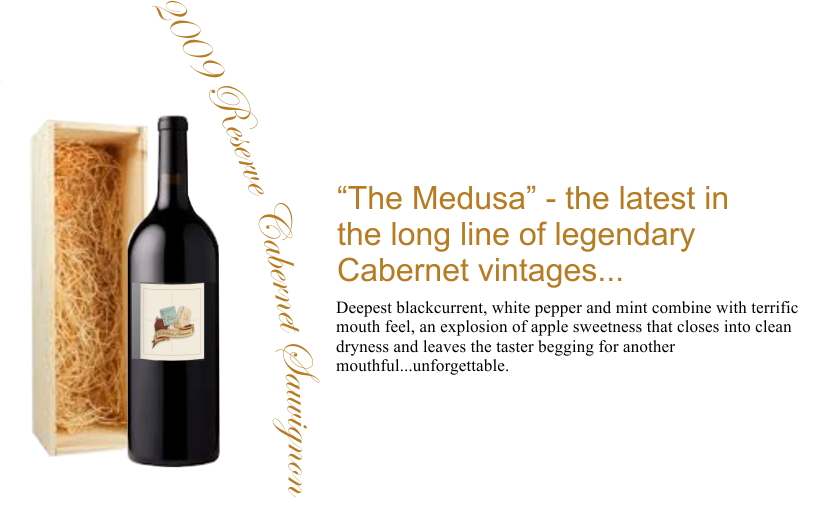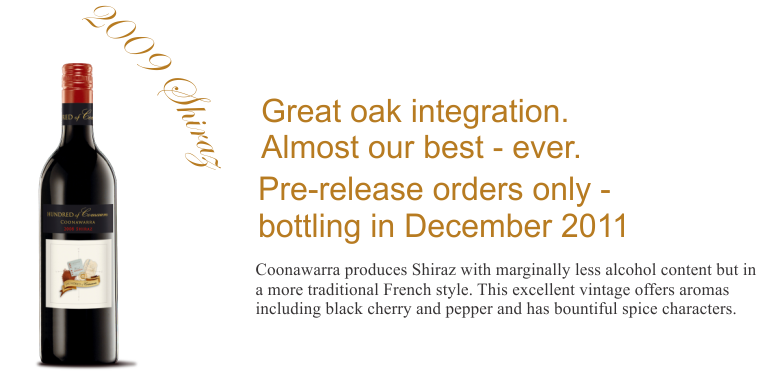 $5 per bottle or $60 per case. Shipping is free.
$21 per bottle or $259 per case. Shipping is free.
$9 per bottle or $119 per case. Shipping is free.
$14 per bottle or $169 per case. Shipping is free.
$12 per bottle or $139 per case. Shipping is free.
$7 per bottle or $89 per case. Shipping is free.
$7 per bottle or $89 per case. Shipping is free.
$12 per bottle or $139 per case. Shipping is free.
$19 per bottle or $239 per case. Shipping is free.
$5 per bottle or $60 per case. Shipping is free.
$99 per boxed magnum bottle. Shipping is free.
$19 per bottle or $229 per case. Shipping is free.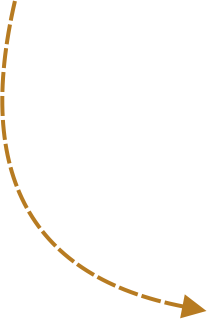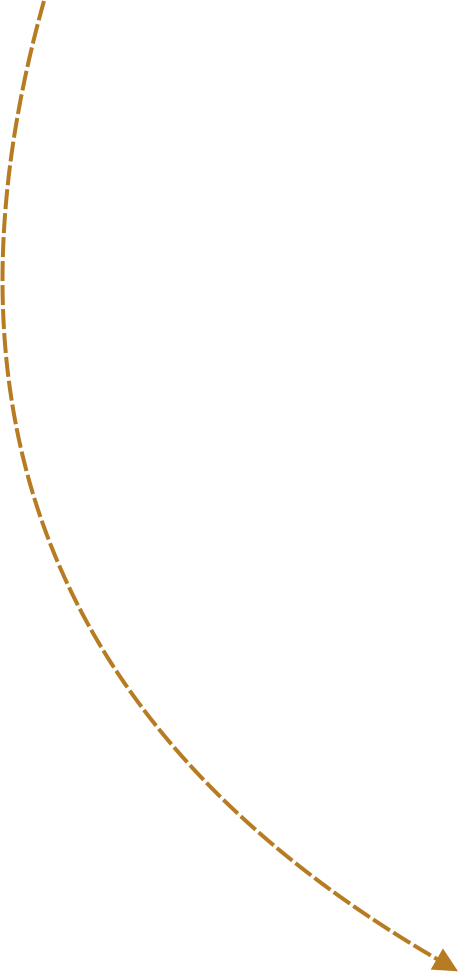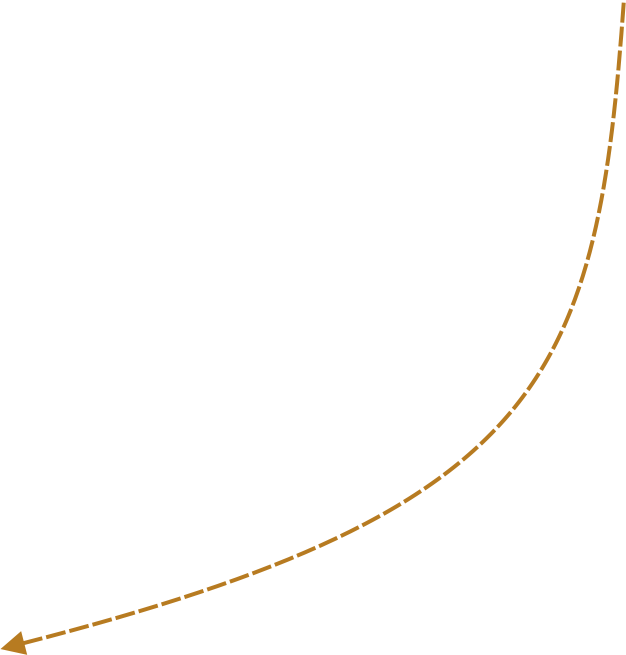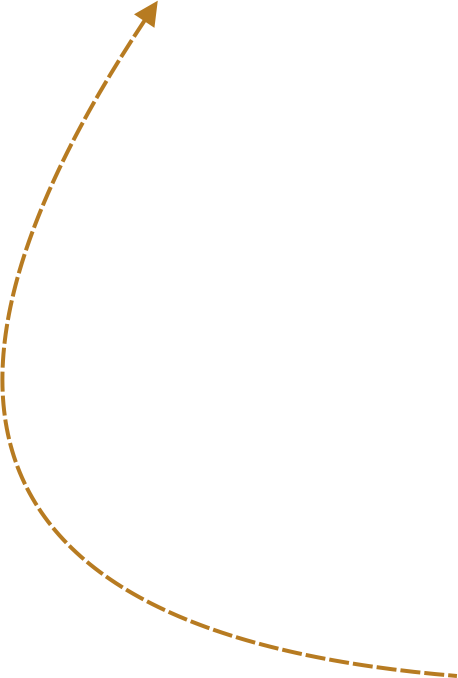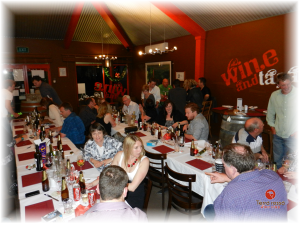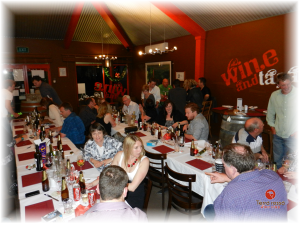 Our cellar door restaurant is called the Terra Rossa Wine Club. It is NOT located at the vineyard, but down the road southwards in Penola.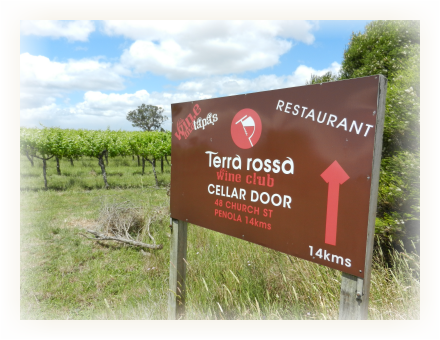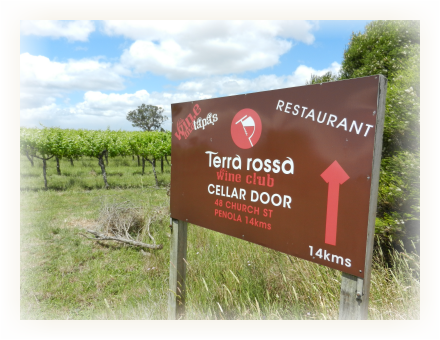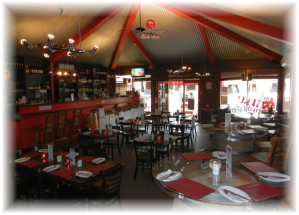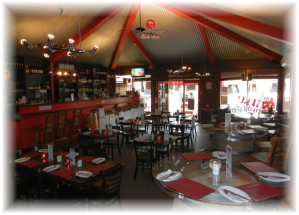 Beautifully designed by Barbara Harkness, the interior theme is chocolate brown and clay red, colours that epitomize the Coonawarra soil profile, also known as 'Terra Rossa'.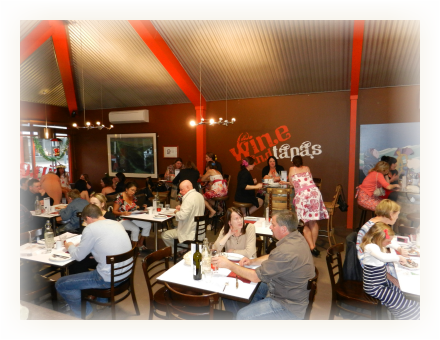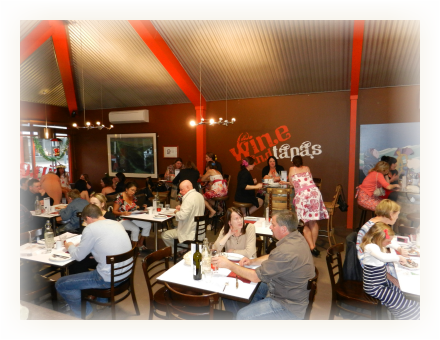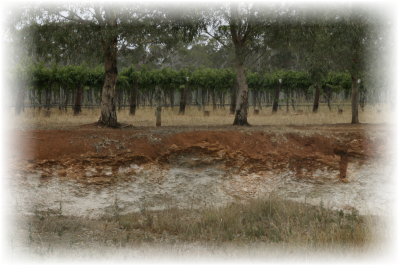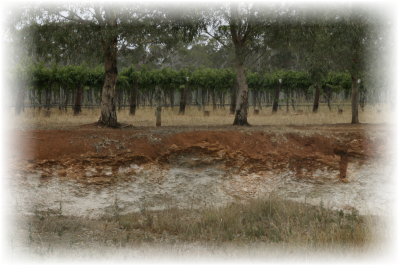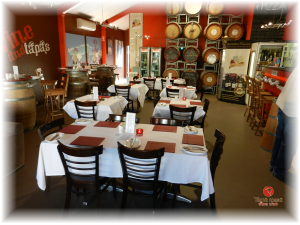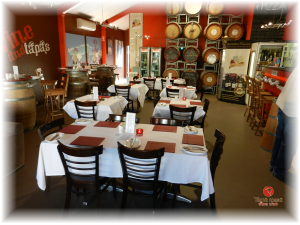 The restaurant offers casual lunches during the day (kids under 5 eat free) and formal dinners at night from an extensive a la carte selection. There is often live music in Summer, too.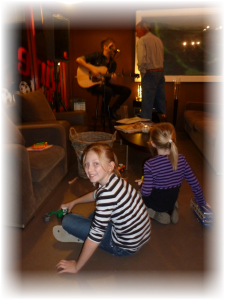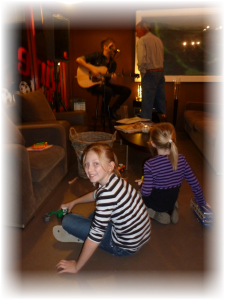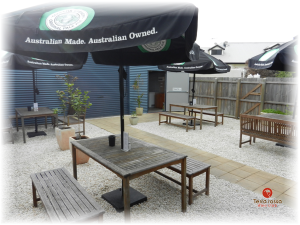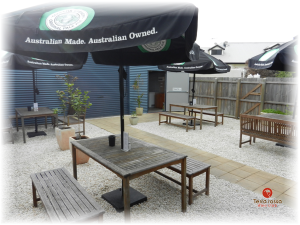 A beautiful enclosed courtyard/beergarden is ideal for the perfect Summer days of Coonawarra/Penola. Later, move inside and enjoy the rest of the evening.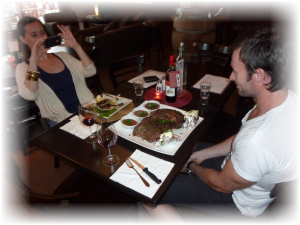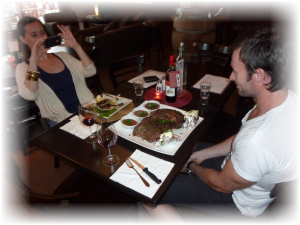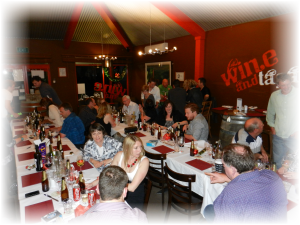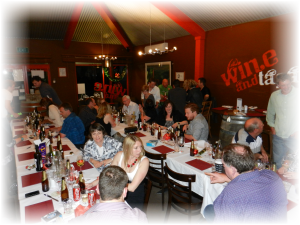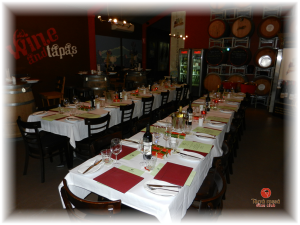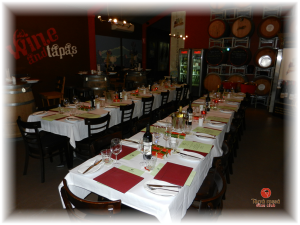 The restaurant seats 50 formally for degustacions and functions and up to 100 inside and out for stand-up tapas and wedding/function drinks.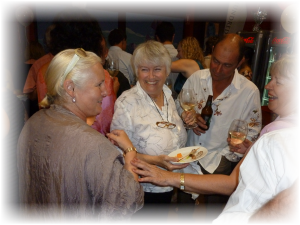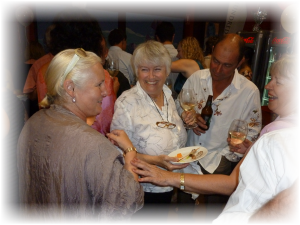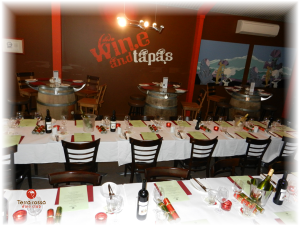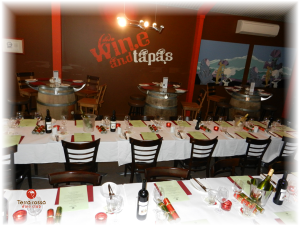 Of course, wine is an essential part of our performance, and it is possible to participate in wine tastings 11.00am - 8.30pm, 7 days per week. All of our wines are available for tastings or by the glass, bottle or case, and large savings can be when you choose your favourites in person...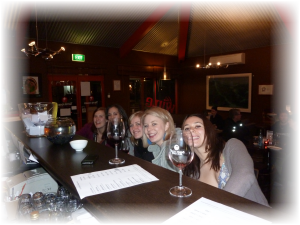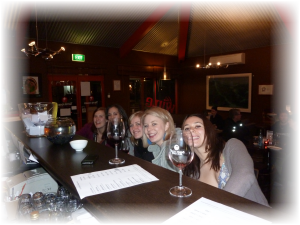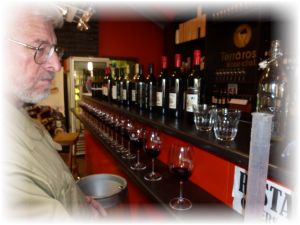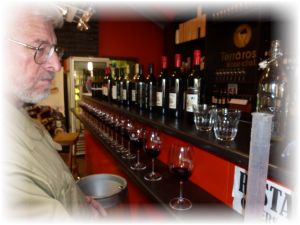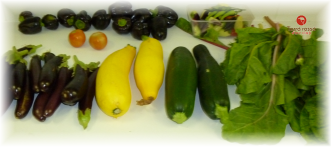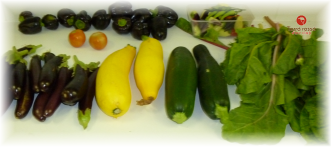 As much as possible of the restaurant's vegetables are grown in the vineyard hydroponic garden, using 98% less water than traditional methods and all organic inputs. 60 meters of above ground concrete tubs filled with layers of river pebbles and river sand drain into an underground concrete reservoir. Nutrient-rich water is constantly pumped over the plants. The results are astounding!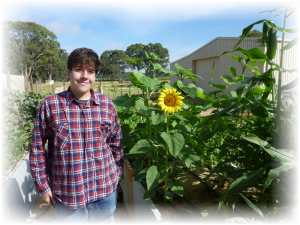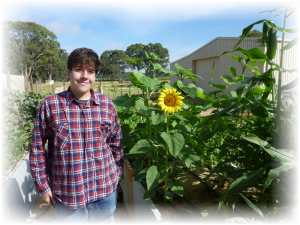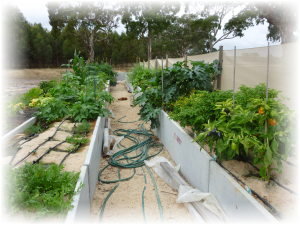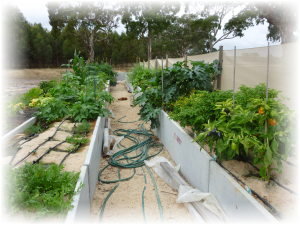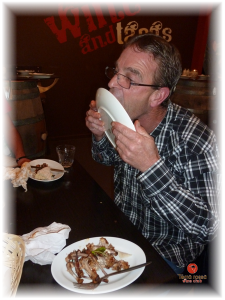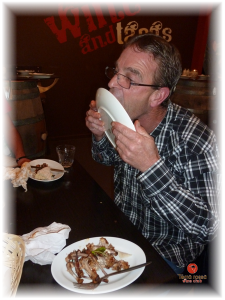 Some of the local customers can't get enough of chef Kerrie Hutchins' cooking!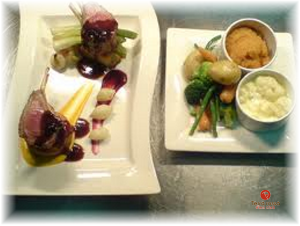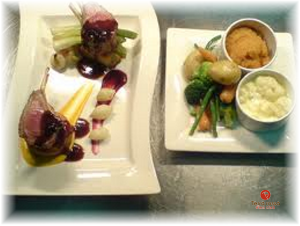 Stunning mains such a Crispy Pork Belly, Lamb Cutlets Chermoulah, South American Pasadillo and Orange Brandied Roast Chicken will satisfy your hunger. Of course, a fantastic range of desserts are available.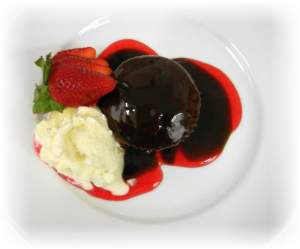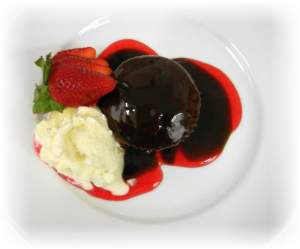 Sticky date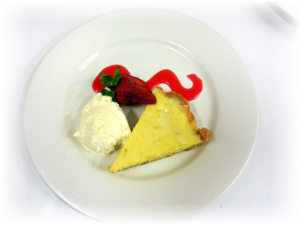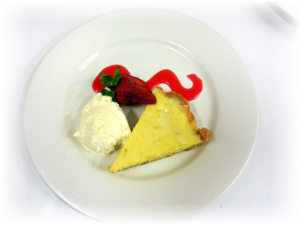 Key lime pie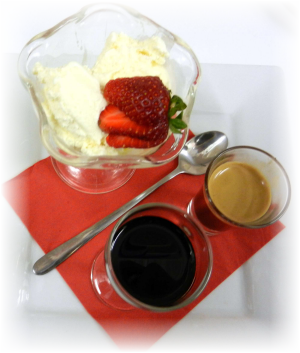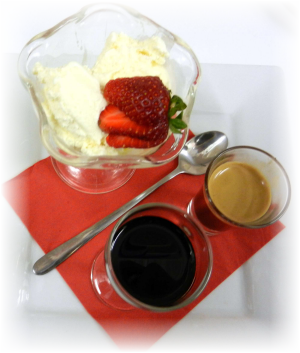 Affogato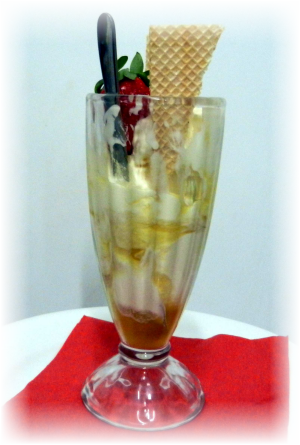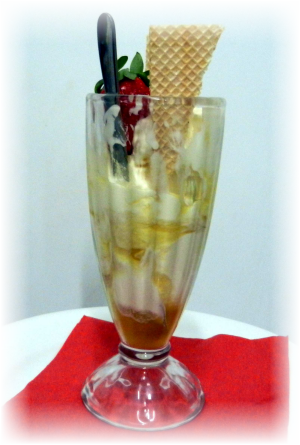 Nut sundae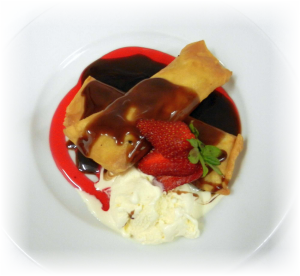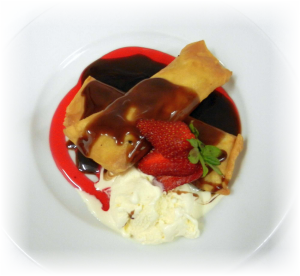 Strawberry spring rolls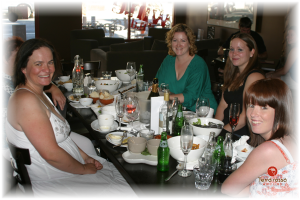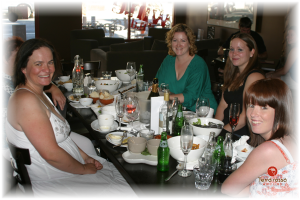 We are inspired by the fantastic meats and vegetables of the Limestone Coast. Our servings are unashamedly large, and our prices are extraordinarily reasonable. We have no patience for the pretension of huge plates and tiny dishes. We create magnificent meals that you will remember.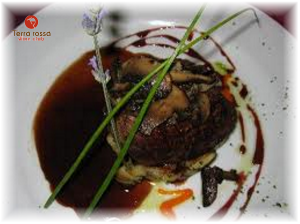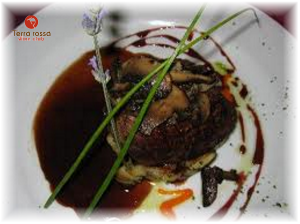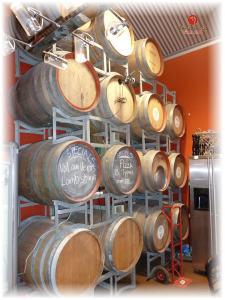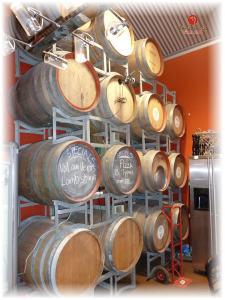 Real barrels and racks from our 2006 Cabernet Sauvignon (The Tax Collector) vintage adorn the walls of the cellar door restaurant.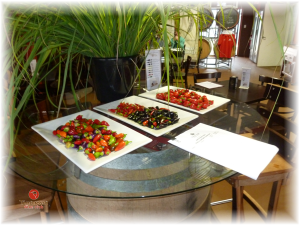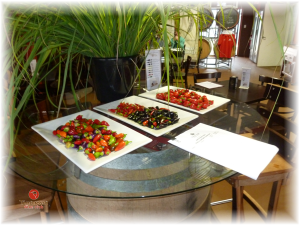 Try our chilli eating competition, held every May during the Penola Arts Festival - all grown at the vineyard.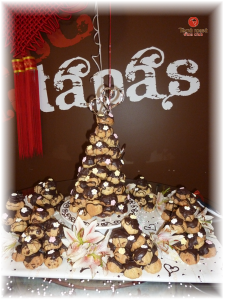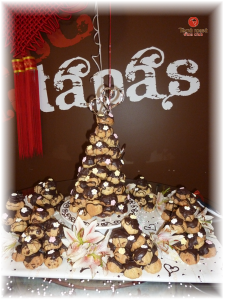 We can arrange vineyard weddings on our farm, catering to your pavillion or with drinks and tapas in the restaurant.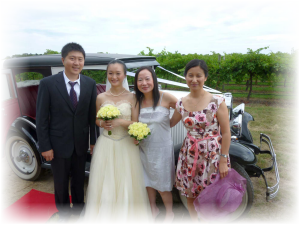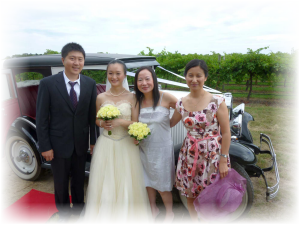 Weddings in the vines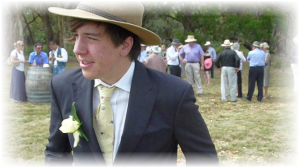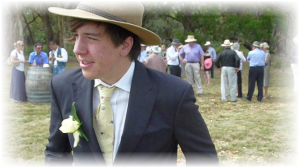 Weddings in the vines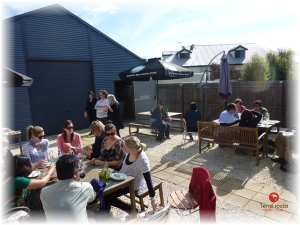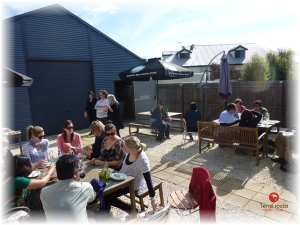 Enjoying beer and pizza in the courtyard.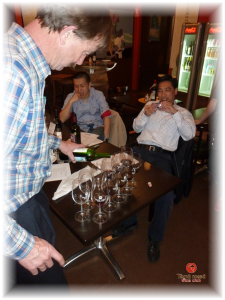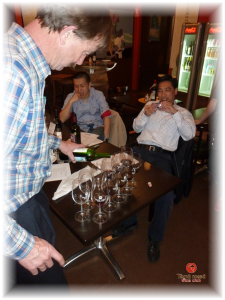 Paul Gordon, Winemaker at Leconfield, conducts an aged wine tasting in the Terra Rossa.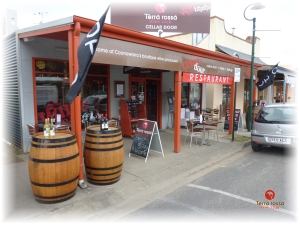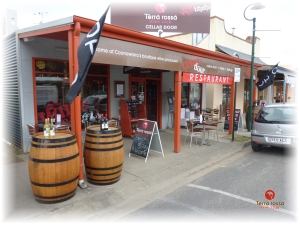 The front of the restaurant at 48 Church St, Penola. Watch for the barrels!

The end of the search, the gateway to your prize! Click here if you are on the Treasure Hunt.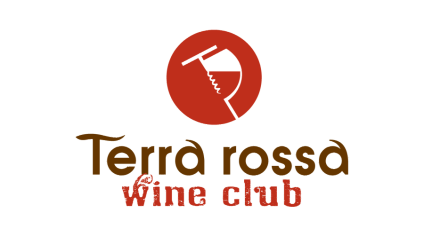 Contact us...
First Name:
Last Name:
Email:
Message:
Send...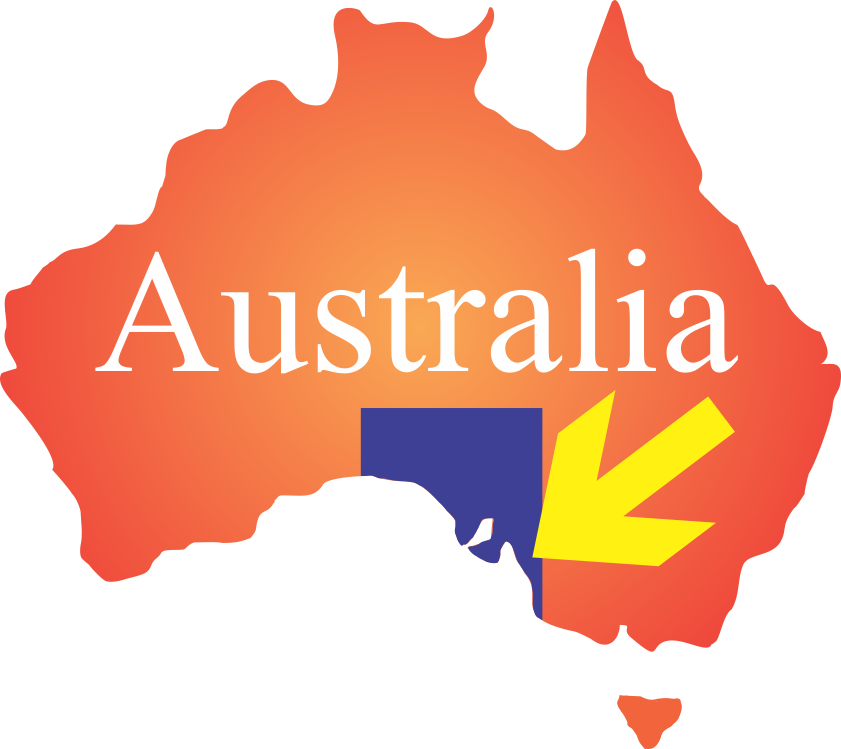 Coonawarra spans between the Hundreds of Penola and Comaum, which are in turn located in the South East of South Australia on the Limestone Coast.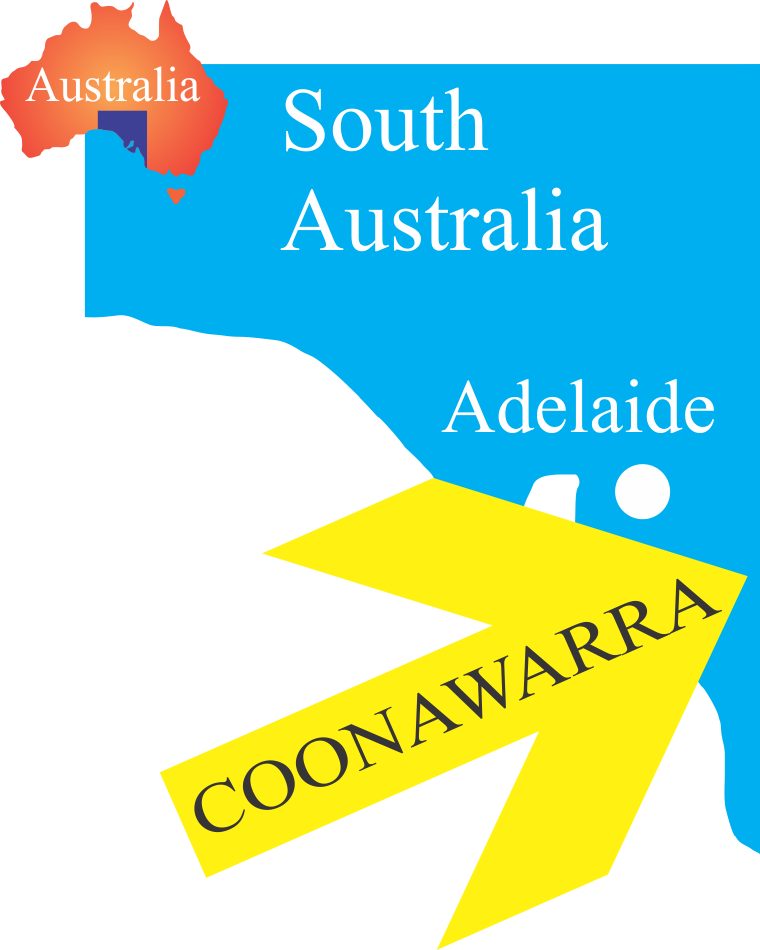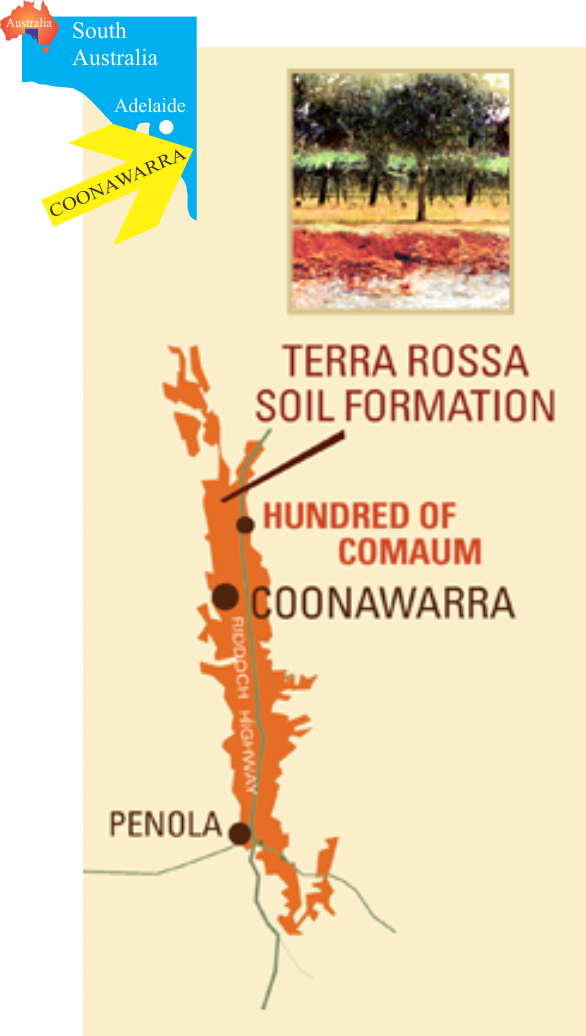 There be monsters here...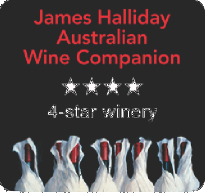 We were awarded 4-star status in the Halliday Wine Companion - and thats without even asking or paying anything!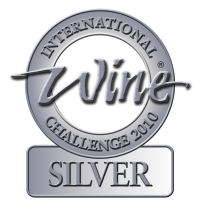 Winestate Magazine
3 Stars 2010